The Small Print
Here are some things you might want to know before you come in.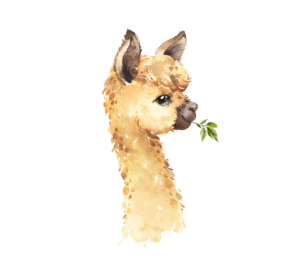 The copyright of any images produced remains with Jessica Jones Photography Ltd. This means that we still officially own the rights to the images. However, you are welcome to print, share and reproduce any image in your collection for your own enjoyment and that of friends and family.
If you or your child is sick pretty please (with cherries on top) don't bring them in. Do you want a photo of a sick child on your wall? No. Do we want to get sick and potentially pass it on to someone else's baby? Also, no.
If you have to cancel your booking for whatever reason, we'll issue you with a gift code that you can use at the check out next time you book in.
Payment is due when you book your session – unless you have already purchased a session card, in which case make sure you select that option at the check out.
It's easiest to pay by credit card or you're welcome to pay by bank transfer – Just make sure you put your name with your payment so we know who it's from, we'll give you our bank account details at the check out.
If you're buying extra images, payment is required at the time of the session either by eftpos/credit, cash or bank transfer.
We may really love to share your images online on our blog or on social media etc. However we know that some people would rather we didn't, so if you're one of those people, there is an option to tell us this on the booking form. That way there's no confusion and you can then be sure your images will remain private. We don't want to spoil Grandma's surprise.
If you would like your image as a print or canvas, you have the option to order that. Let me know and I'll email you the prices.
Please note, we can't keep all the images taken at a session forever, sooner or later we will be deleting the other images taken, so order everything you need during your studio session!
Standard Mini Session Terms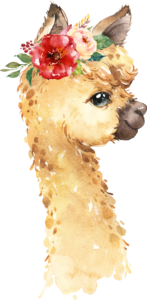 It's $30 per child, regardless of how many children you book in. If you have two children, that'll be $60, three children is $90 etc. You get one digital image for every $30 you spend, so if you've paid $60 you can choose two images, $90 gets you three images.
Strictly one child per 10 minute session.
Chair sessions are not really intended for new borns, as a stand alone image, unless you want a starting shot for a progress series. They do look a bit awkward on the chair, but it's cute as a comparison. Also, if you're bringing in a wee baby, please be aware that we don't have time to stop and feed and change and settle baby in a 10 minute session, so wee ones can be a bit hit and miss. But being unpredictable is part of a baby's job, so no one should be that surprised, really. If you want beautiful new born images let's chat about getting you a Newborn Studio Session.
The images are available to be viewed immediately, and you're welcome to choose your favourite at the end of your session. If the session takes longer than expected and there's no time for you to choose, I'll choose the best of them for you. Of course we can't promise a smiley happy photo, any more than you can promise your child will be her normal smiley self. But we'll do our best!
We really don't want to Photoshop your little person. This is not because we're lazy, but because we want to present you with a true representation of your youngen, not some plastic doll. Of course we can polish away an untimely bruise, for example, if absolutely necessary. But as a general rule we won't be changing things. With this in mind, you may want to make sure you clean his little face before he comes in!
Pet Session Terms
It's $30 per pet. If you have two pets, that'll be $60, three pets is $90 etc. You get one digital image for every $30 you spend, so if you've paid $60 you can choose two images, $90 gets you three images.
Please note, this is NOT A HUMAN shoot. Leave the kiddies at home for this one.
Pets day is for house pets only. If you have something weird and wonderful you want to bring in, please check with us first. Also, farm animals, probably no – I don't think so. (unless it's a teeeenie tiny horse)
Please bring your pet on a lead or in a cage.
Once your pet has finished with his photo, please secure him back on his lead or pop him back in the car so he doesn't wander around the studio looking for somewhere to pee, there are a LOT of great smells to pee on, if you're a dog, apparently.
Housetrained pets only. Actually, please. Accidents happen, I know, but let's see if we can limit them on Pet Day!
On a normal Tiny Mini day you're welcome to just come on in and sit on the couch, watch the current session and wait for your turn. On Pet Day we really want to keep the pets separate so that we can get the best out of each shoot. Can you imagine how the puppy on the chair will react when you bring in your squirrel?
Hopefully it's not too cold or rainy and if you can wait out on the chair on the deck till we're done with the current pet, that would be most helpful. If it's rainy just park right in front of the studio and keep fluffy in the car till it's his turn.
Stickers won't work for pets as well as they do on our normal clientele. We'll have some pet treats on hand, but if you could bring something you know your furbaby loves, that would be really helpful too.
A clean pet is a good pet.
Sessions will be running back to back, so please come on time so it doesn't throw out other sessions.
Family Session Terms
These are longer 20 minute slots for up to 6 family members. The cost is $60 to book your family in and for that you receive one digital image that you choose. We'll shoot whatever we can in the first 10 minutes, different combinations of the family. The second 10 minutes will be used for you to choose your images.
As usual, any extra images you choose will be $30 each. Most families get around 5-7 images, but there's no pressure to, obviously.
VIP Membership Terms (NOTE: We're not currently taking on new VIPs)
You can book your Chunky Llama VIP into as many different days as you like, but no more than once on any given Chunky Llama studio day. If an identical theme runs over several days in the same week (ie. Chair), just book into one of those days. If there are different themes in the same week, then by all means, book into each theme.
The VIP code is only valid for the one child named as the Chunky Llama VIP, extra children still need to book into their own spaces at regular prices.
Chunky Llama sessions refers to any session available to the public at www.chunkyllama.co.nz/booking-form
The VIP code will only work when you book using your email address, so make sure you stay consistent with that or it won't work!
Chunky Llama VIP Memberships cannot be transferred to another child under normal circumstances. If something weird does go down for you, just get in touch and we can chat about it.
There are absolutely NO REFUNDS on VIP memberships.
We'll do our absolute best to keep up the regular Chunky Llama studio days, but we just can't promise the world won't get dramatic again.
If there is some kind of personal, national or worldwide drama, and who even knows anymore what that might be, I'll make sure your membership is looked after until we can resume normal Chunky Llama sessions. 
You receive one digital image of your choice at every session you attend, additional images (if you want any) are still $30 each.
If you have a session card, either a single session or 12 month card, you can use this towards extra images if you'd like, just bring it to the session with you and we'll sort it out. 
Don't give your VIP code to someone else to use, it won't work, it's just for you!
About Session Cards
If you have a session card but you don't want to do it anymore, you can give your card to a friend. Just let me know that you've transferred those sessions, and I'll adjust my bookwork. That way I'll know it hasn't been stolen.
Single session cards are worth $30 per session, so if you are booking a family, session (which are $60), you can use 2 sessions to pay for one of those.
If you have one of our session cards it's still important to book your spot, as having the card doesn't automatically promise you a session if the day fills up.
Full Studio Session
Would you prefer to have your very own studio session at a time that suits you? You can! Woohoo! $180 is for up to 6 people in the studio, and you get to choose one digital image.
Sessions will be organised at a time that suits both you and us. We offer any of the session options, you just let us know what you'd like and we'll make it happen!
You can use either your session card credit, gift codes or vouchers towards your own studio session of $180 or for extra images at $30 each.
Cake smash sessions are available for $180 without cake, or $250 which includes a 7″ decorated cake from Sweet Creations. Get in touch for more information about that.
Choosing Your Session Images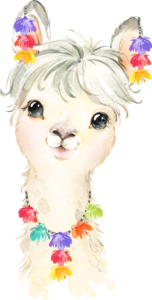 Don't worry, I'll help you! First I'll quickly zip through them and remove any doubles or unattractive shots. Then I'll show you several images at a time, and by a quick process of elimination you'll see that it's not too hard to find your favourites.
It's important that all decision makers are at the session. Part of the beauty of these sessions is that we get it all done quickly and easily, if we went back and forth deciding things over several ordering sessions I'd have to charge way more – and that's what I'm trying to avoid. So making sure everyone who has the final say in image choice is present and accounted for really helps the process!
If you come to a session and you only want one image, please tell me what that is. I don't want to make it super hard for you by giving you a squillion different options. While of course I'm happy for you to buy more images, I'm not at all about the hard sell.